Interview: How Public Transport Authority STA deployed EU data standards and advanced multimodal travel in a multilingual region
DATA4PT supports EU Member States in deploying European public data standards (Transmodel, NeTEx and SIRI) to enable union-wide multimodal travel information services. But, what are the advantages of deploying such standards, and what are the hurdles? DATA4PT sat down with STA (Südtiroler Transportstrukturen), the in-house company working on behalf of the Public Transport Authority in Bolzano, who already implements NeTEx and SIRI. ITS Project Manager Roberto Cavaliere of NOI Techpark, which collaborates with STA on their data strategy, explains how implementing a harmonised set of standards has helped STA advancing multimodality in a multilingual region.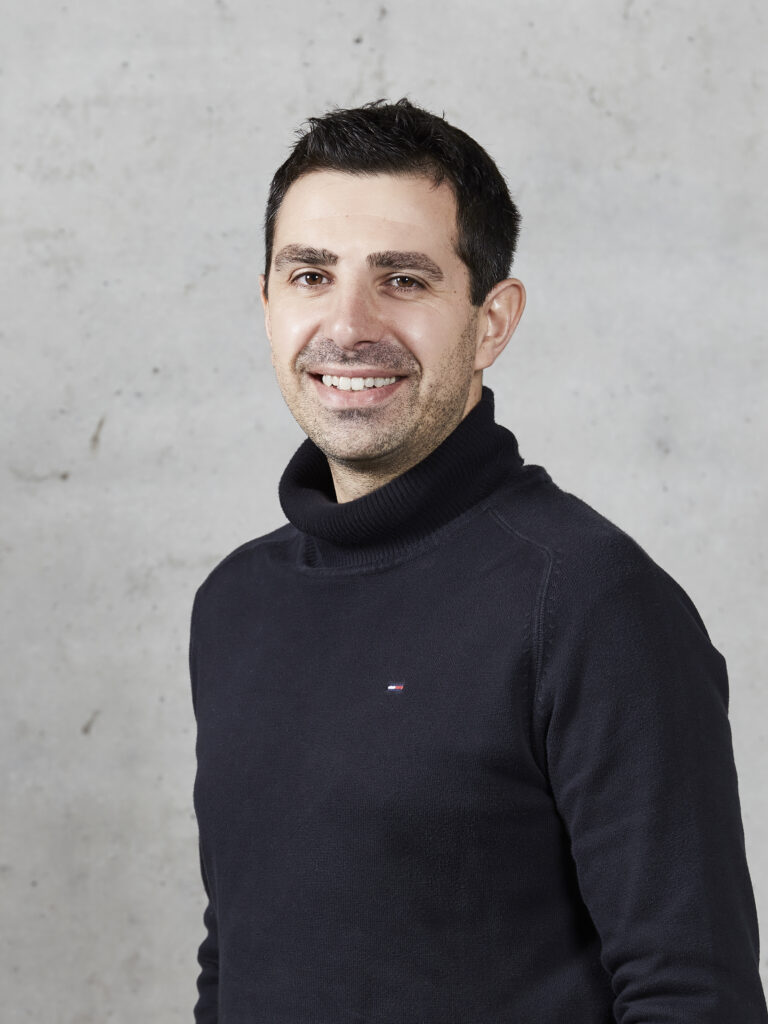 Can you give examples of how STA implements NeTEx and SIRI standards?
Currently STA is in the process of innovating their IT architecture. For this, we opted to implement NeTEx and SIRI 'natively', meaning there is no conversion between the production of the data and NeTEx data files from another exchange data format.
STA is positioned in a unique location: we are in Italy, but we are very close to Austria and the majority of the people speaks German. This means that the travel information we offer (such as bus stop names) has to be multilingual. We had to choose the standard which allows us to exchange this kind of information considering the multilingual data. NeTEx provided this opportunity.
Another example is one of our current projects, LinkingAlps, in which we develop a decentralised network of travel information services. This network will be created by interlinking existing regional or national journey planner services from all neighbour countries, with focus on multimodal transport (public transport, railways, new modes) through a standardised exchange service.
Also, for LinkingAlps, we chose to introduce standards that are ready for any future architecture and can accommodate future developments on for example MaaS and ticketing.
What are the benefits you see of implementing NeTEx and SIRI?
Apart from the fact that they offer the possibility to exchange information in a multilingual context, another major benefit is that we can offer very high quality passenger info. Having the EU standard allows you to really advance the quality and amount of data you can provide to the passenger. For example, we can share more accurate stop information, enabling passengers to navigate within them. This brings more people to use public transport, as it makes navigating your journey much more attractive. After launching the new journey application named "suedtirolmobil" (https://www.suedtirolmobil.info/en/), we really saw these benefits. If we wouldn't have had the EU standards it wouldn't have been possible to develop an application so rich in information.
We see this also in the LinkingAps project: other regions don't offer the same kind of info, as they don't (yet) fully implement the EU standards.
What are the challenges you faced in the implementation?
One challenge is the investments that have to be made in terms of updating the system and resources. You have CEN, you have the National Profile, and you have to do your own implementation. This is the path that we have taken, and I understand it's not quick and easy. However we are very much convinced we see the benefits of doing it.
Another challenge we have seen is that suppliers (for example of the travel application) are not always ready to implement EU standards, so this limits your options.
What advice would you give to PTAs in Europe?
I think that for PTAs it's essential to understand the added value of implementing EU standards. I also understand the reasons of not yet implementing: you have your current standards, and upgrading takes efforts and costs. Furthermore there is simply a lack of know-how: many organisations are not aware of the developments and the business cases.
But here you have two choices. Either, you choose the 'black box', buying a service of which you don't know how it works exactly, you are not fully in control of your data, and any update and maintenance of the systems has high cost. It is also like operating on an 'island' that does not allow you to communicate with other countries.
In the other choice, you opt for the open standards. This means you have full control of your data and feed all the systems you want. You can improve different components and keep evolving, for example in the areas of ticketing, MaaS and cross border activities.
I am convinced that if people knew all these major benefits, they would go for the second option.
What would you recommend to advance implementation in the EU?
I think that if people were aware of the concrete results and benefits of deploying the standards, progress would happen much quicker. This means that we need to create more awareness, explore the benefits but also the challenges. We need to create more trainings on the topic and also more collaboration on EU level. Projects such as DATA4PT play an essential role in creating this awareness.
All of the EU countries need to go into the same direction, otherwise we can't keep up. There needs to be a common trust in the direction to take.
On 6 and 7 October, STA and NOI Techpark organizes a conference exploring topics such as data, ticketing and multimodal travel. DATA4PT will be presented on 6 October by UITP. More info here.