DATA4PT showcases outcomes at IT-TRANS and ITS European congress
In May and June 2022, the DATA4PT Team had the pleasure to showcase project results at IT-TRANS (in Karlsruhe) and at ITS European Congress (Toulouse).
At IT-TRANS, DATA4PT organised a talk at the UITP stand opening up discussion on how advanced data-sharing practices can help build a more sustainable transport network. The talk drew a very engaged crowd, who were curious about the project and how it wants to advance how data in Europe is treated and shared.
Also taking place at IT-TRANS was the DATA4PT Plenary Meeting, which took place face-to-face for the first time in two years! The project team had great dialogue with EU Member States and discussed challenges and solutions in the field of data and mobillity.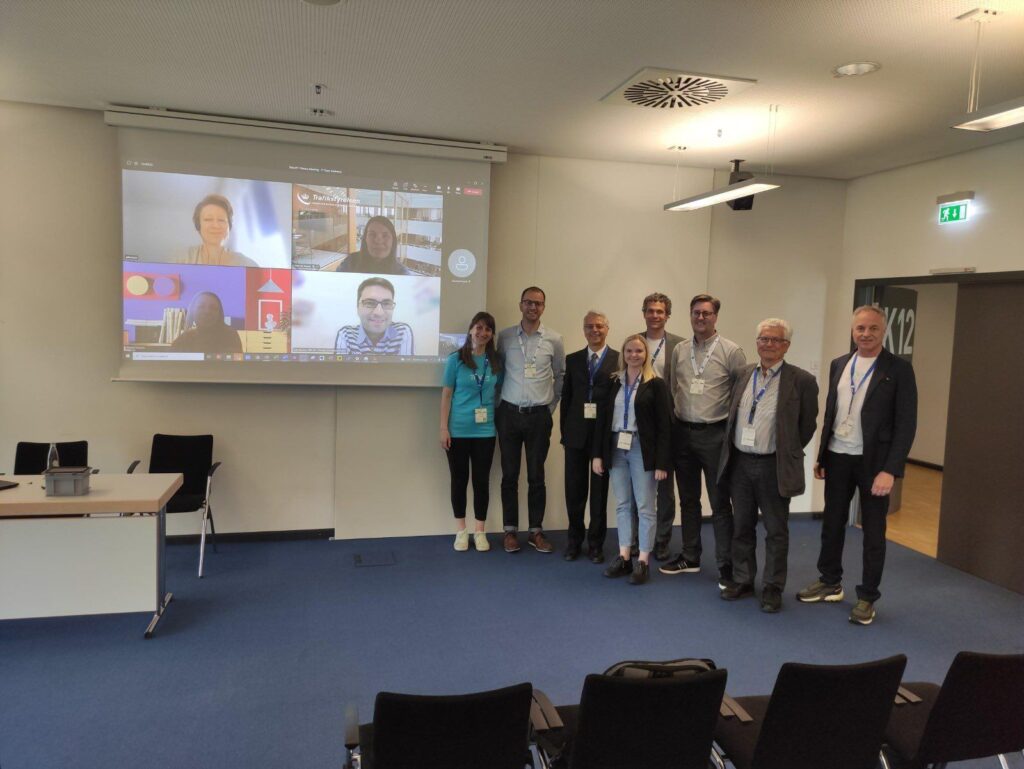 At ITS European Congress, DATA4PT was featured on the stand of DG MOVE (The department for mobility and transport), where the team held a video presentation about recent DATA4PT achievements, including the Data Validation Tool.
DATA4PT would like to thank all speakers and participants for their time and engagement!